Afsos Lyrics in Hindi, English is sung by Arijit Singh. The music of this song is composed of Neel Adhikari while lyrics are penned by Neel Adhikari & Sameer Satija.
Afsos Song Details
Song: Afsos (Title Track)
Composer: Neel Adhikari
Singer: Arijit Singh
Movie: Afsos
Lyrics: Neel Adhikari & Sameer Satija
Afsos Lyrics in Hindi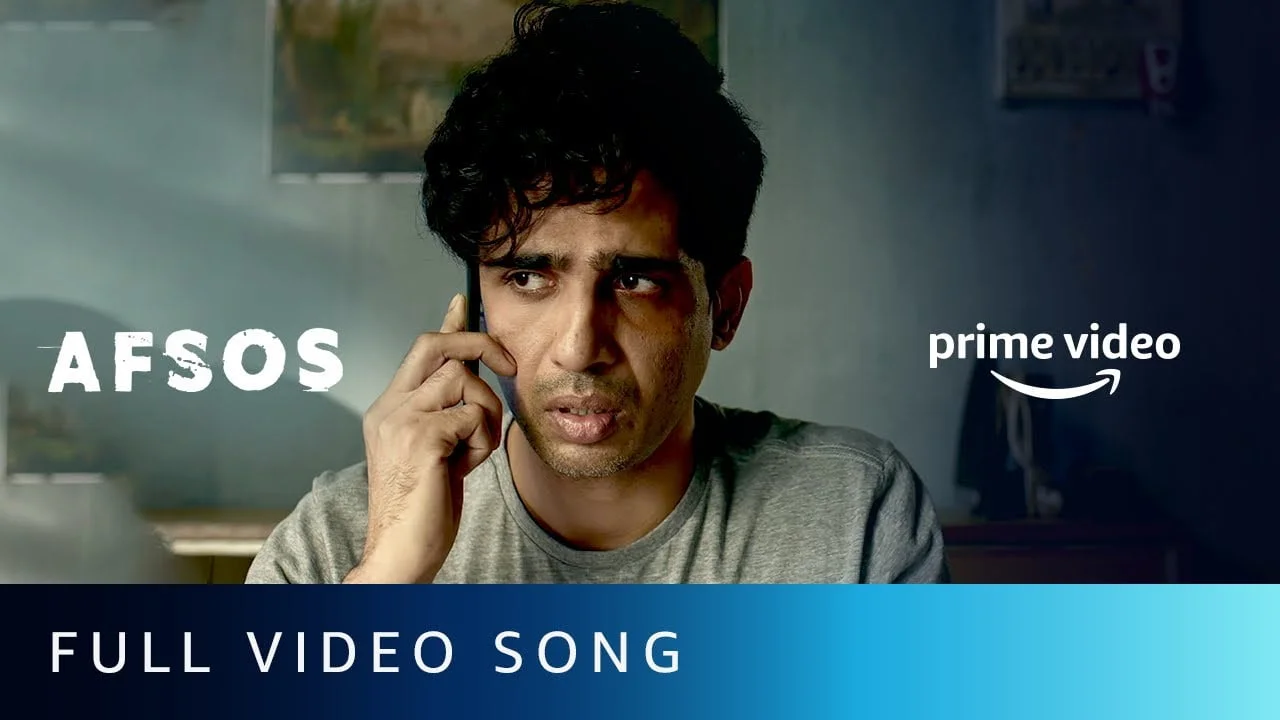 ये गोली और ये गुन
फिल्मो में सिर्फ देखते हैं हम
इस्की मेहरबानी से
सुना है उमर हो जाती है कम
मकड़ी का जाला है
हमने खुद डाला है
इसमे फसेंगे हम ना बचेंगे
जो मार गया वो किस्मत वाला है
क्यू ना सब साथ चल पड़े हम
ना लौटने की लेकर कसम
अफसो है की अब समझे हैं हम
कितनी छोटी है आज़ादी की रक़म ओहो
आओ अब साथ दार्ते तू
और मिट्टी दे राह ये कदम
एन सानो की….
Afsos Lyrics in English
Yeh Goli Aur Ye Gun
Filmo Me Sirf Dekhte Hai Hum
Eski Mehrbaani Se
Suna Hai Umar Ho Jati Hai Kam
Makdi Ka Jaala Hai
Humne Khud Dala Hai
Isme Fasenge Hum Na Bachenge
Jo Mar Gaya Wo Kismat Waala Hai
Kyu Na Sab Sath Chal Pade Hum
Na Lautne Ki Lekar Kasam
Afsos Hai Ki Ab Samjhhe Hai Hum
Kitni Choti Hai Azadi Ki Rakam Ohh
Aao Ab Sath Darte Tu
Aur Mud De Rah Ye Kadam
En Saano Ki ….
Read Arijit singh Songs
Watch afsos Music Video
FAQ on Afsos Lyrics in Hindi
Who is the singer of Afsos
Arijit Singh is the music composer of Afsos
Who is the Music composer of Afsos
Neel Adhikari is the music composer of Afsos
Who wrote the lyrics of Afsos
Neel Adhikari & Sameer Satija wrote the lyrics of Afsos
Related Tags: Afsos Lyrics in Hindi, Afsos Lyrics in English, Afsos Arihit Singh